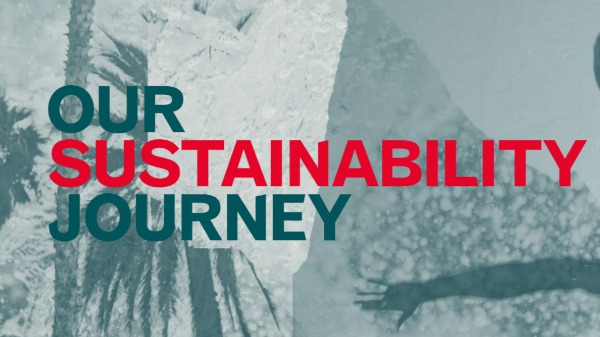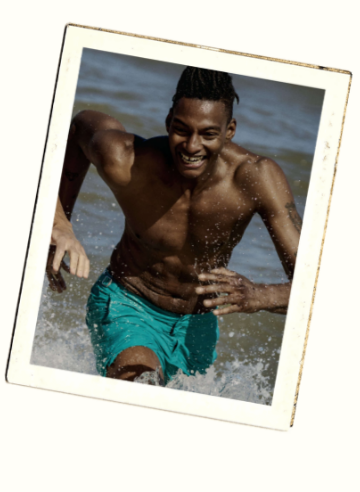 At Orlebar Brown, we believe holidays are the very best time with family and friends. You create memories and see wonderful places. Expand the mind. Relax the body. Release the soul.
We know that to enjoy our products, we all contribute to climate change. From sourcing, manufacturing, to distribution and our operations… To the holidaying itself. All of these factors impact the environment. In 2018 we made a commitment to be a more sustainable company and decided that to do so we must first
MEASURE
our impact on the environment. Then we
REDUCE
in every way we can; this includes introducing more sustainable fabric bases into our products. By 2023, we aim to be using only 100% recycled materials. And then finally, we
REBALANCE
our carbon output towards becoming a carbon negative company - a goal we will achieve by the end of 2021.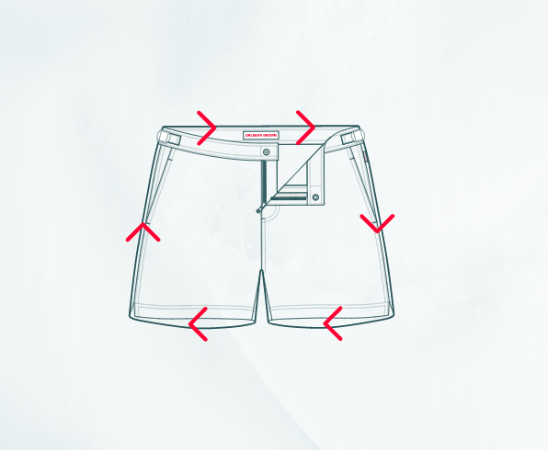 RECYCLED POLYESTER
We design our products to be worn in and around
the water where significant amounts of plastic waste
accumulate. To support cleaner oceans, we are
beginning to change the synthetic fabrics used
for our swim shorts and outerwear by utilising
recycled plastic waste instead.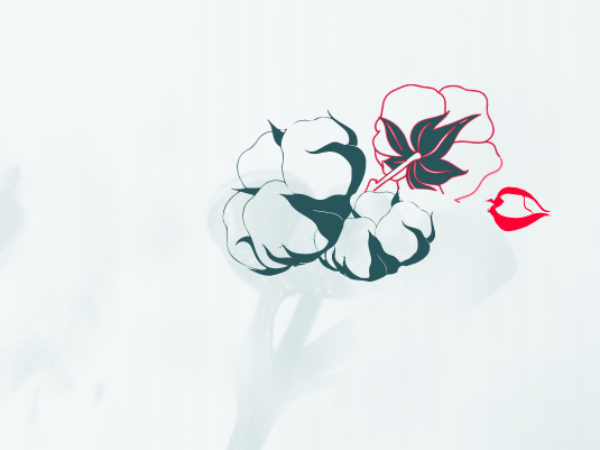 ORGANIC COTTON
The environmental benefits of using organic cotton
include a reduction in water and energy usage in
addition to greenhouse gas emissions. Cotton is
also grown without the use of synthetic pesticides,
reducing the environmental impact on both people
and the planet.
WOOL
We use mulesing* free Merino to guarantee that the
animals in our supply chain do not suffer. Our next
step is to use only certified wool that focuses on good
animal welfare through traceability back to the farms.
* Mulesing is a procedure that removes strips of
wool-bearing skin from around the breech of a sheep
to prevent the parasitic infection flystrike. We believe
this a painful and unnecessary process.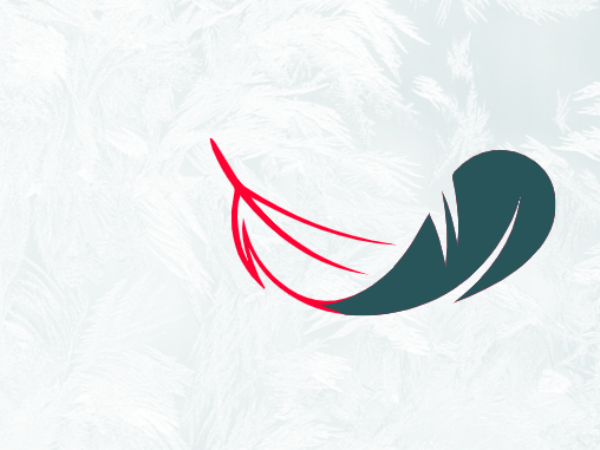 DOWN
As with wool, we care about animal welfare
and are committed to only using certified down.